Though in German, here is a lovely piece about my recent visit to some fellow bakers in Germany. Thanks to Konditorei Fraehmcke, Baeckerei Carstens and Café Koenigsberg.
Thanks also to my wonderful friends, Hans and Amke for setting it all up. I will post some more pictures and a blog article soon but for now,
here is the press article...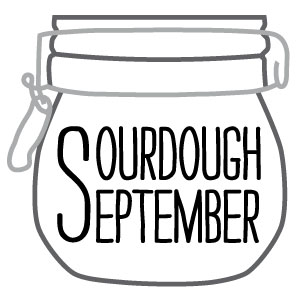 We are delighting to be supporting the
Real Bread Campaign's Sourdough September
campaign. With that in mind, here is a taster of what we are doing this week:
On Tuesday, Andrew spent a fun couple of hours in Crich Junior School talking to the whole school about bread baking and in particular about the magic of sourdough. He then worked with one class to start their own sourdough leaven which they will be nurturing over the next week before Andrew makes a return visit next week to bake sourdough bread with the leaven they have made. The school have written up the visit and put it
on their website with some pictures
.
On Sunday we are baking for
Derbyshire Day at Calke Abbey
. As well as taking our usual range of sourdoughs and a couple of the new recipes (see below), Andrew will be there with some of his sourdough leaven to answer your sourdough bread baking questions and to give away leaven to the any home bakers interested in baking sourdough (while stocks last).
Sourdough breads available all week
We bake sourdough bread every day and as well as being able to buy from us at either our Crich or our Matlock shops, our sourdough bread is also available, as usual from the following wholesalers:
Jack Rabbits, Derby
Strutt Street Bakery, Belper
Huntley Green, Cromford,
The Bottle Kiln, West Hallam,
Brown and Green, Derby Garden Centre, Little Eaton
Matlock Market and Matlock Farmers' Market
And then this is the programme of new breads that we will be baking all week for you to try in the Crich and Matlock shops:
Tuesday 16th Sept
Coarse German rye
Wednesday 17th
Sourdough pizza bases available at Pizza night as well as our normal bases
Thursday 18th
Hawaiian Sourdough
Coarse German rye
Friday 12th
Polish sourdough (still to get a name as Pawel, or Bakery assistant is keeping the recipe close to his chest!)
Saturday 13th
Pumpernickel
Sunday 14th
The best way to start your Sunday has got to be enjoying a loaf breakfast in Crich with sourdough toast!
We will also be baking for Derbyshire Day at Calke Abbey, so why not come and see us there. We will be bringing some of the Anise fruit sourdough and the popular Buttermilk and Cheddar sourdough.
« previous page
   (Page 1 of 1, totaling 2 entries)   
next page »