Hello all,
I can't believe how quickly the autumn has flown by - perhaps it was that late summer sunshine that helped shorten the November drear. Anyway, the Christmas lights have been up for a while and I have been singing carols for weeks now so it's definitely time to tuck into a warm mince pie, settle by the fire and catch up on the latest news from the loaf!
Christmas news
Ordering bread and delicatessen products over Christmas
I'll get the administrative bit out of the way first! Christmas orders for this year need to be with us on this order form by Thursday 18 December (next Thursday) at the very latest. You can either print off the pdf or pick up a copy from Crich, fill it in and hand it back in to the shop. Please make sure there is a clear full name and telephone number on the top of the form so we can get hold of you should we need to.
If you would like to order any cheese, olives, cold meats or patés, please make sure you make a note on the bottom of the form or talk to Katy, Caroline or Rog in the shop.
Christmas present ideas and stocking fillers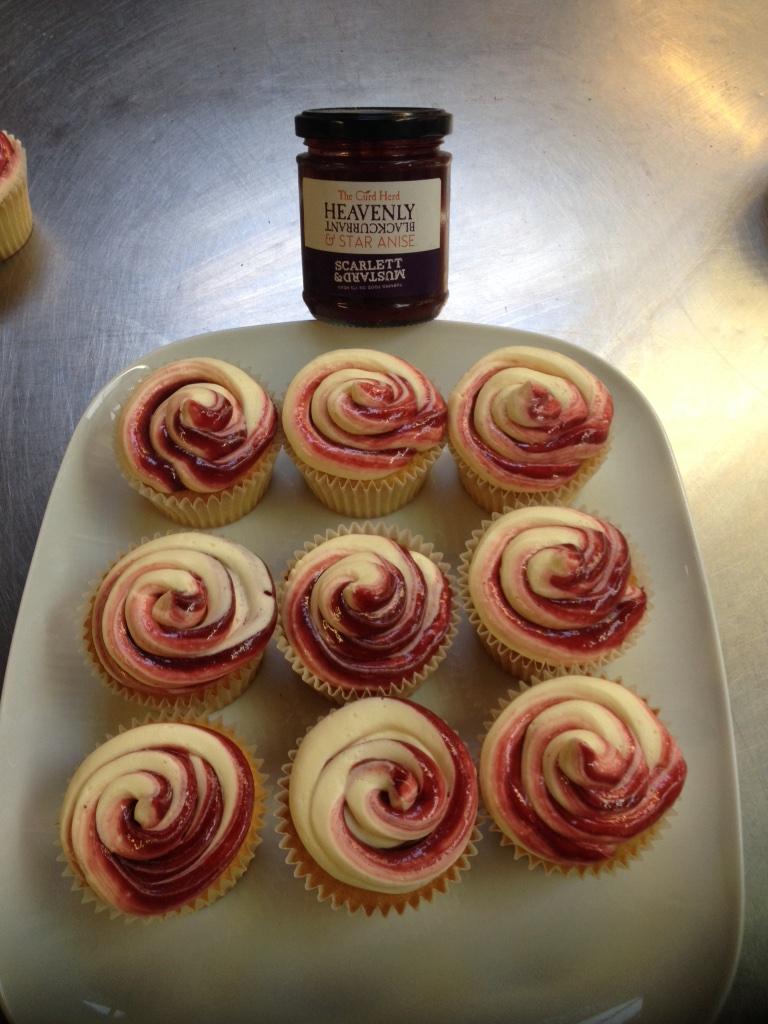 Rog has been sourcing a great selection of interesting and delicious jars, pots, packets and tins for you to pick up and put together a lovely selection as a gift. There are plenty of locally produced goodies, so look out for the Derbyshire flag indicating something that is Derbyshire-made. New in this month are the jars of unusual and tasty curds from Scarlett & Mustard. Cindi has been making these delicious buns using them and they have been going down a treat.
Christmas opening hours
Our opening hours are as follows over the Christmas and New Year period:
Saturday 20 December - open as normal
Sunday 21 December - CLOSED
Monday 22 December - CLOSED
Tuesday 23 December - open as normal, orders for bread recommended
Wednesday 24 December - open 8am - 1pm, bread to order only, no café service
Thursday 25 December - Monday 29 December - CLOSED
Tuesday 30 December - open as normal, bread orders recommended
Wednesday 31 December - open 8am - 3pm, normal café service, bread orders only
Thursday 1 January - CLOSED
Friday 2 January - CLOSED
Saturday 3 January onwards - open as normal
Bread in Matlock
As many of you will already know, in November our lease for the Matlock Green shop came to an end and we took the difficult decision not to renew it. However, as my Mum always says 'a way will be shown'! Sure enough, Judith from Peli Deli got in touch straight away to ask if we were looking for anywhere to stock our bread. Absolutely!
So, from January 3 (if all preparations go to plan!), bread from the loaf will be available to buy freshly baked daily from Monday to Saturday. If you don't know Peli Deli, it is the lovely café on the roundabout right opposite the entrance to Hall Leys Park in the centre of Matlock.
We will also continue to come to the weekly Wednesday market and the monthly (third Saturday) farmer's market which are both on Hall Leys Park.
Baking sourdough with Crich Junior School
One of the highlights of the Autumn for me has been introducing the children at Crich Junior School to the mysteries of sourdough bread baking. Over the course of the Autumn term, every pupil in the school has had a go at creating life - making a sourdough culture from scratch, kneading their dough, shaping and then baking their own sourdough loaf.
The full story is on the Crich Junior's website and also on the Crich Area Community News website.
And a week from now, I will be seeing just how much they have learnt as I will be judging a sourdough bread competition at the school Christmas Fair. I look forward to seeing and tasting the results of their labours - perhaps I will spot a future apprentice baker!
Out and about up til Christmas
We still have a number of Christmas market commitments between now and the 25th. This week we are in Matlock on Wednesday and hopefully on Saturday, Chesterfield on Thursday, Swadlincote on Friday and Belper on Saturday. Next week sees us in Matlock on Wednesday and Saturday, Derby on Thursday and Bakewell on Saturday. Then on Christmas Eve itself, we will be in Matlock for the Wednesday market but will be bringing bread down to order, so please get your orders this week and next. Wherever you come across us, we look forward to seeing you there!.
Bread-making courses...late availability and new courses for 2015
Such has been the interest in bread making that folk who have been on a couple or three of my courses keep asking me what I am going to offer next. Well with this in mind, I have been doing some international research. In the late summer, during a trip to Germany, I spent time baking in three different bakeries. You can read the full story and see the pictures on the blog, but this adventure has inspired me to develop two new courses for 2015...'Brot' and 'Breads of the North'. However places are going fast so do contact Rog as soon as possible to secure a place.

Bread making courses are the ideal gift - a loved one gets to spend a day doing something fun, and you get to eat what they bake...win win!! So get onto the website for more details and buy a bread course voucher today!.
Last pizza night - Wednesday 10 December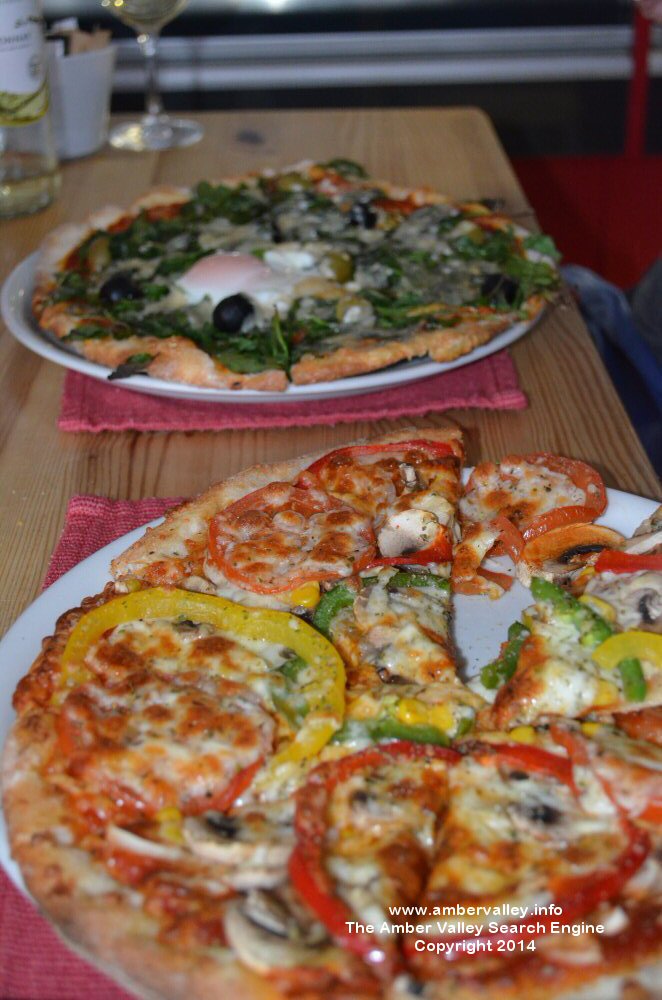 The last pizza night of 2014 is on 10 December. Rog and I really do enjoy pizza nights and are so happy to welcome such regular customers. We are glad you enjoy the freshly made, thin-crust pizzas and the home-made desserts and we look forward to welcoming you back when we start pizza nights up again towards the end of January.
The first pizza night of 2015 is on Wednesday 28 January. The menu and further information about pizza nights, including information about the weekly specials, are available on the pizza night page on the website.
Well I think that is about a mince-pie's worth of news for you to digest! All that remains to say is wish you a calm and enjoyable Advent time, a happy and peaceful Christmas and a New Year full of excitement and fun!
Andrew and Rog