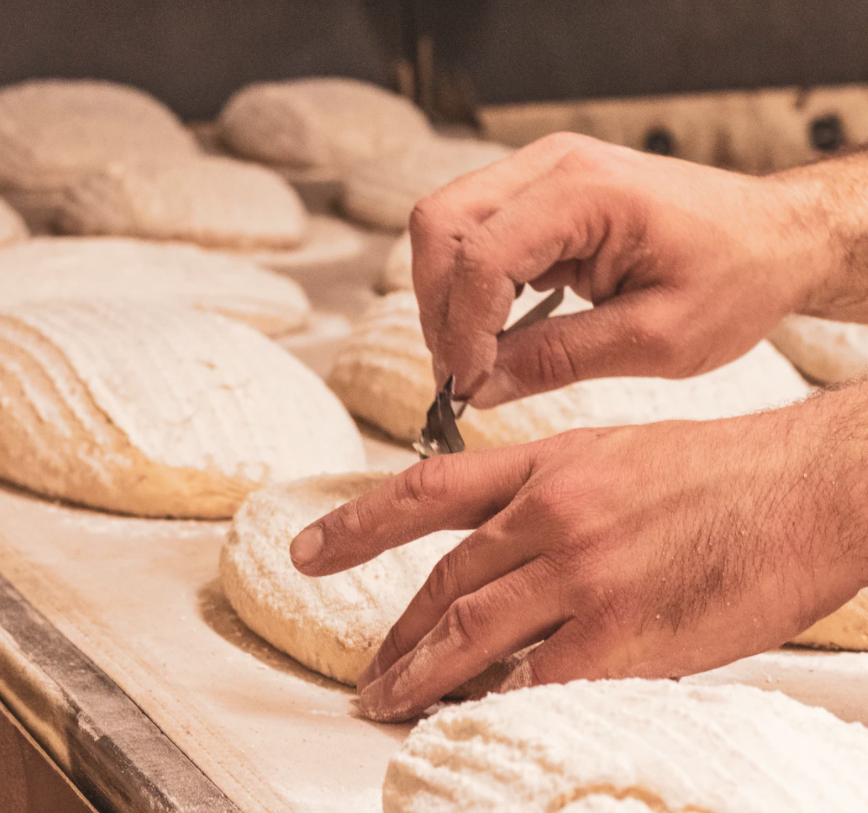 Launching in July 2021
Our courses
Our bread baking courses will launch in July 2021 and we couldn't be more excited. Our bread baking course will be taken by our Head Baker, Keith Williamson. With over 40 years experience and a true Artisan Baker, Keith will teach you all that you need to know to make delicious artisan bread at home.
Our state of the art training room provides an intimate space for 6 – 8 people, meaning that everyone will get the time that they need to ask questions and extract as much knowledge and advice from Keith as possible.
Although our courses will start with bread making and baking we are also set to launch many more courses later in the year.
We can't wait to welcome you to our bakery and to the village that we call home.